Posted by: Matt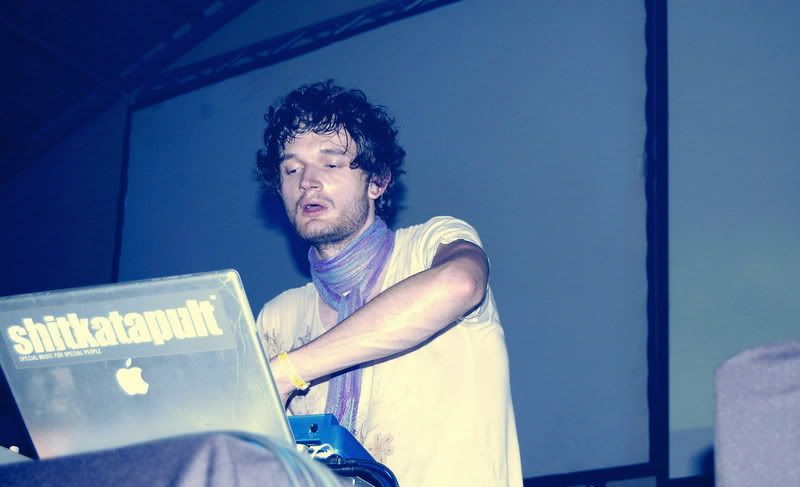 I can't quite remember how I came across Apparat's music, but damn if it didn't excite me. He managed to blend glitchy beats, bass, and distorted organic textures so well; it hit just about every button I had. He's naturally evolved over the years as artists do, but once you are familiar with his sound you know it, particularly the droney washes he loves to drape delicately over everything.
As long as I've been aware of him, I've never heard of an Apparat DJ set. All his performances are of his own work, either solo or with accompanying musicians. I was fortunate enough to catch him at Conne Island in Leipzig a few years ago with Telefon Tel Aviv, and he spent half the night playing guitar with an organist/vocalist, and the rest rocking harder beats with his laptop and controller.
This live recording here is a little over six years old at this point, and though it doesn't seem like much, that can equal several lifetimes when it comes to electronic music. It's certainly a little busy and noisy, but it is pure Apparat. Though he's refined his compositional practices, his signature elements are all here and can be heard to this day in his tracks (including his collaboration with Modeselektor, Moderat). I love that someone has such an unavoidable fingerprint on their work.
Anyway, it starts out watery and slow but be sure to stick with it! He really goes for the full range here, and it's a totally worthwhile trip.

Apparat - Live @ Fad, Barcelona (2003)
2 Comments